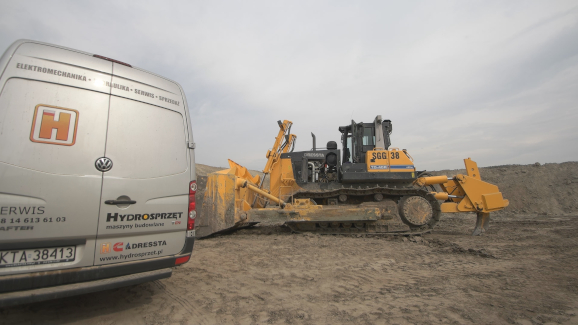 We are the company for you!
The company Hydrosprzęt Kukla Sp. j. has been specializing in the sale, reconstruction and servicing of construction machinery for over 25 years. We are an authorized distributor of three manufacturers with a global sales range. Liugong Dressta Machinery - a manufacturer of machinery for the toughest applications: excavators, loaders, bulldozers and pipelayers for gas and oil transmission. Cummins Ltd - a manufacturer of diesel engines supplying drive systems for the automotive industry, construction, mining, railway, agricultural machinery and marine equipment. Linser Industrie Service GMBH - a manufacturer of high-quality chassis for tracked machines, supplies its products for the first assembly, among others, to the factories of Liebherr, Volvo and Wirtgen.
25 years - We still work for you!
We are getting better every day. We are global and we help clients all over Poland! We have an extensive specialized machine park that will cope with any project.











Renovation and repair of construction machinery and machine components
Firma HYDROSPRZĘT od wielu lat oferuje naprawę podzespołów do maszyn - koparek, ładowarek, spycharek, walców, wozideł oraz wielu innych.
Machines from us for you
Naprawa maszyn budowlanych
---
REGENERACJA ŁAŃCUCHÓW Maszyny budowlane muszą być w stanie pracować w…
DRESSTA TD-40B Pamiętacie odbudowaną przez naszą firmę spycharkę DRESSTA TD-40BE?…
Naprawa siłowników hydraulicznych Wadliwe siłowniki hydrauliczne przekładają się na przestoje.…