Take advantage of our services...
---
The sale of construction machinery is one of the main profiles of our company's activity. We are an authorized distributor of LiuGong Dressta Machinery, a manufacturer of powerful machinery for the heaviest applications, excavators, loaders, bulldozers and pipelayers for gas and oil transmission. We also offer new agricultural and municipal tractors from the Korean manufacturer Kioti. We are a distributor of air screw compressors of the Czech company Atmos. In addition, we also sell used construction machinery from global brands such as Caterpillar, Volvo, Komatsu, JCB, Bomag, Doosan, Ditch Witch, Dressta, LiuGong and HSW Stalowa Wola.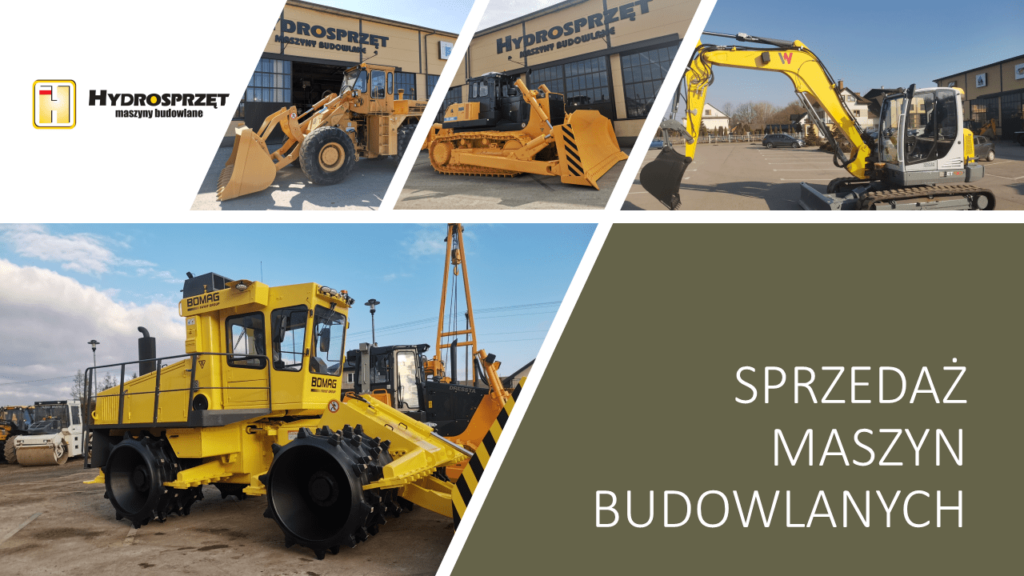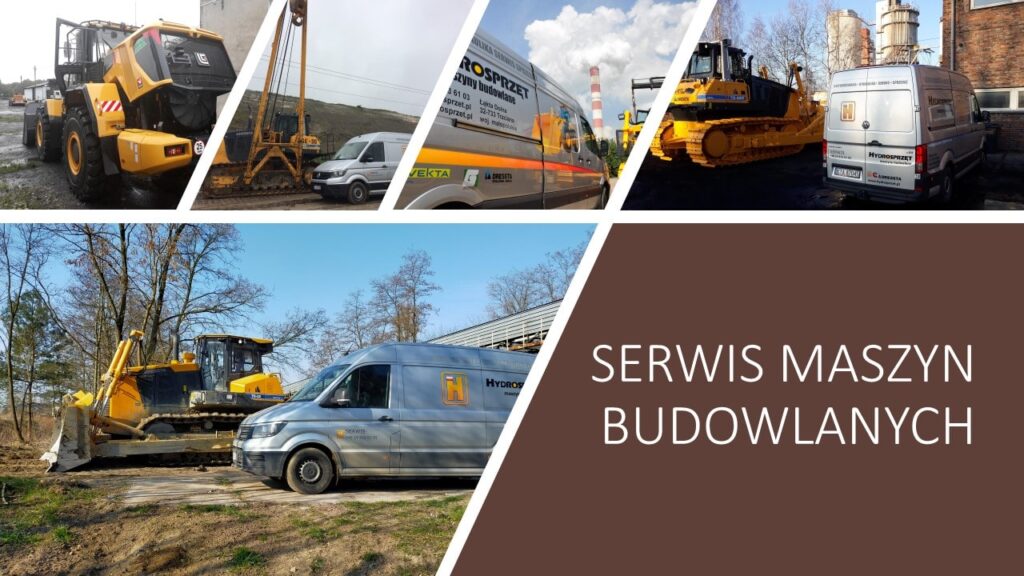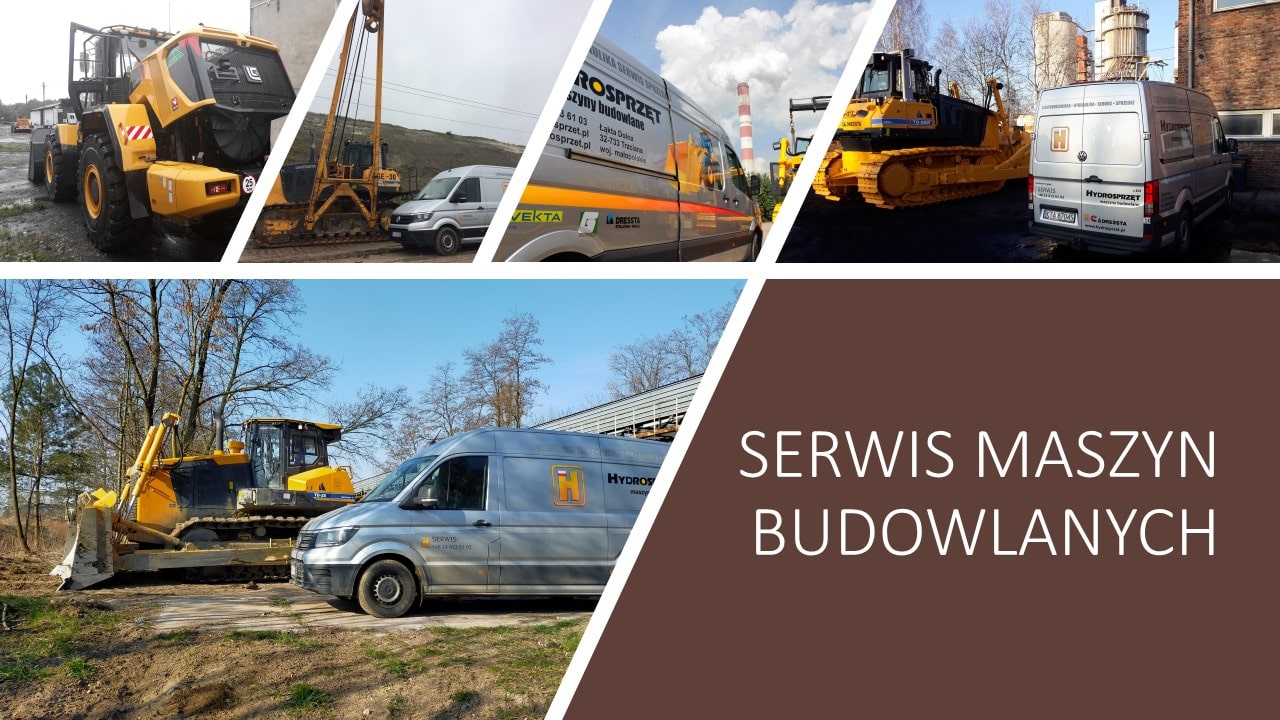 Your machine is out of order? Did she refuse to obey when you needed her most? Take advantage of the services of our construction machinery service, which will reach you anywhere in Poland. We provide the necessary range of maintenance services throughout the country, in Slovakia and the Czech Republic. Each order begins with a detailed assessment of the technical condition of a given machine, determining the scope of work to be performed and determining how long it will take to repair a defect. We service all types of construction machines (bulldozers, excavators, mini-excavators, loaders, backhoe loaders). In addition, we offer a wide range of high-quality, reliable spare parts. We have 25 fully equipped service cars, whose crews are not afraid to cope with the toughest tasks in the field.
Hydrosprzęt Kukla Spółka Jawna will carry out a comprehensive renovation of your construction machine, restoring it to 100% functionality. We make excellent construction machinery repairs and their reconstruction in accordance with the manufacturer's technical documentation. We only use new, original parts and components. A highly qualified team of mechanics with many years of experience is a guarantee of high-quality performance of the ordered tasks. We provide a guarantee for our orders. We disassemble and verify individual components of the machine. We regenerate machine parts that require it, We perform sandblasting and painting the entire machine. We carry out all field tests to make sure that the renovation of the construction machine has been carried out correctly.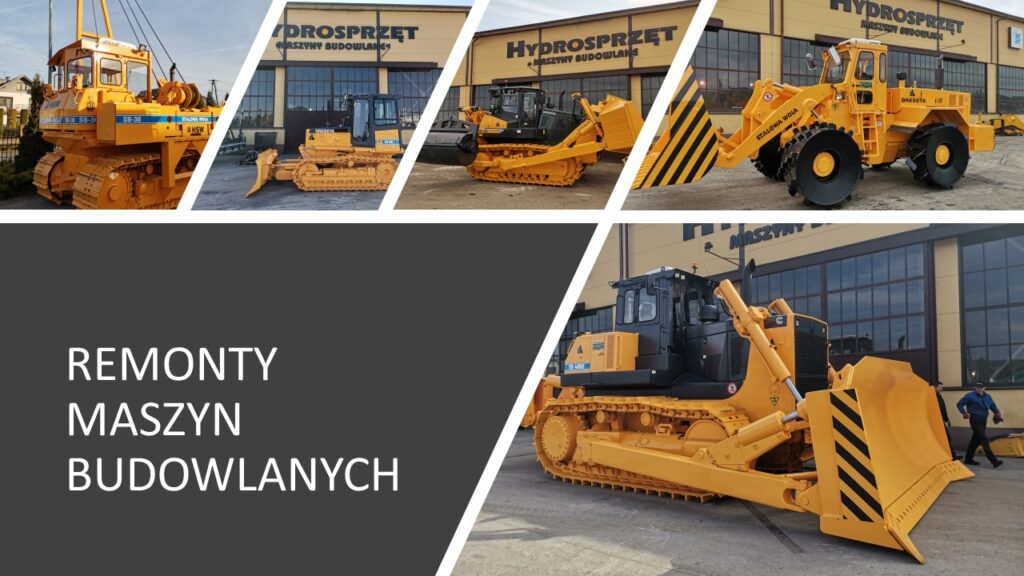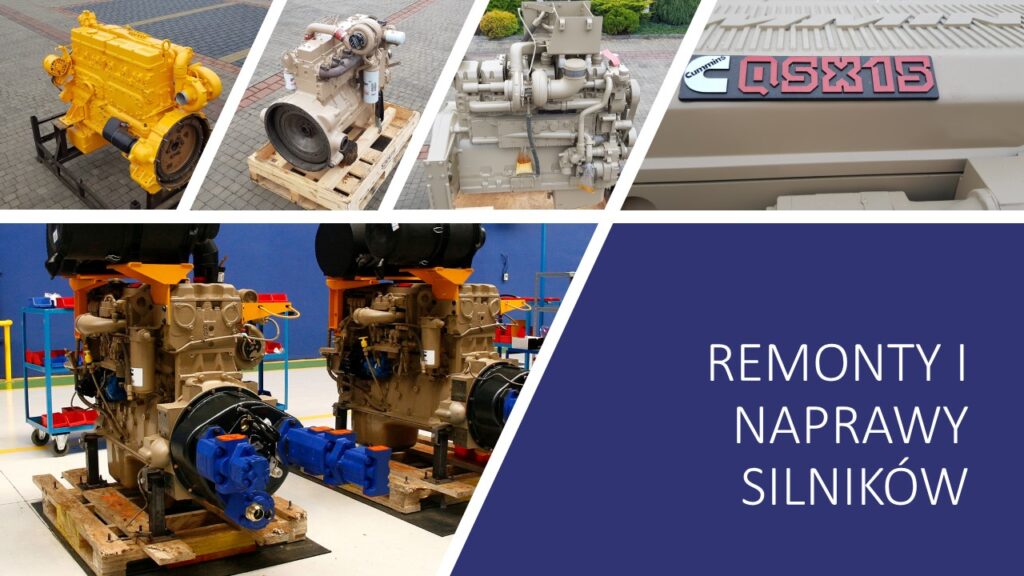 As an authorized service and distributor of Cummins LTD, we always have spare parts available and we repair and overhaul internal combustion engines assembled by OEM customers: Doosan, Ditch Witch, Dynapac, Hyundai, John Deere, Komatsu, LiuGong, Sennebogen, Terex, XCMG, Autosan, Scania , Solaris, Tatra. Volvo etc. Engine regeneration it consists in replacing all wearing parts of the engine, excluding those parts that do not wear out during the daily operation of the machine. Thanks to the regeneration (repair) process, the engine is restored to its perfect condition. Our company has stations for testing internal combustion engines, so we can check exactly whether the renovation or repair was 100% effective. We provide a guarantee for each service in the field of repair and overhaul of internal combustion engines.
Our company Hydrosprzęt Kukla zajmuję się również remontami i naprawami wszystkich podzespołów maszyn budowlanych. Posiadamy hale produkcyjno-remontowe wyposażone w specjalistyczny sprzęt do różnorakich napraw oraz regeneracji. Zatrudniamy zespół wysoko wykfalifikowanych pracowników, którzy wykonają kompleksową: regeneracja rozdzielaczy, regenerację pomp i silników hydraulicznych takich marek jak: Volvo, Komatsu, Liebherr, David Brown, Linde, Bosch, Rexroth i innych. Dokonujemy naprawy skrzyń biegów oraz układów przeniesienia napędu ZF, Dana oraz Dressta, naprawy i regeneracji siłowników hydraulicznych, regenerację kół kompaktorów, naprawę i odtwarzanie otworów, napawanie oraz wytaczanie otworów cylindrycznych, regeneracja otworów cylindrycznych i wiele innych. Wykonamy dla Państwa weryfikacje danej części i określimy dokładny zakres naprawy uwzględniając wszystkie koszty oraz termin. Udzielamy gwarancji na wszystkie wykonane przez nas naprawy i usługi.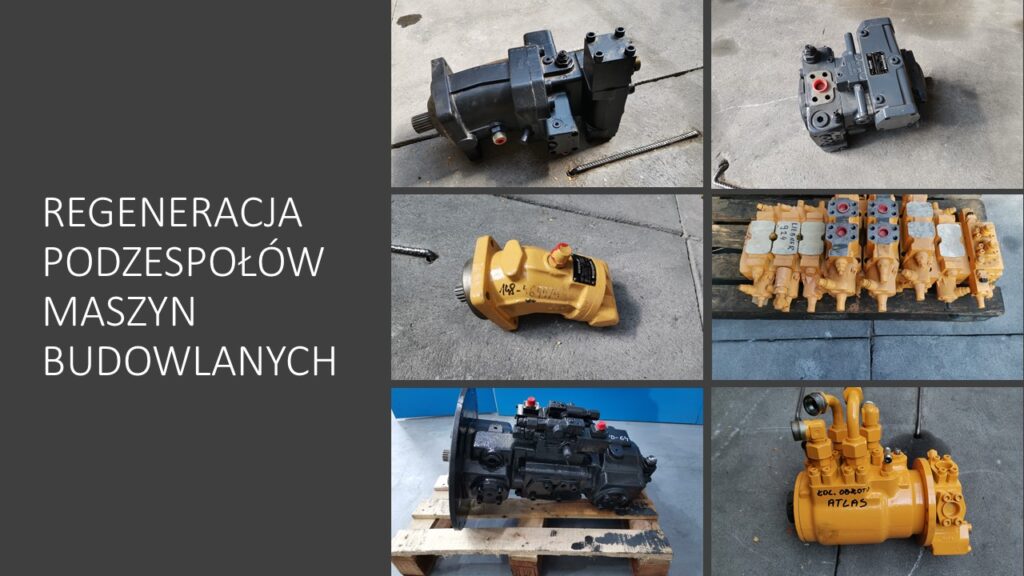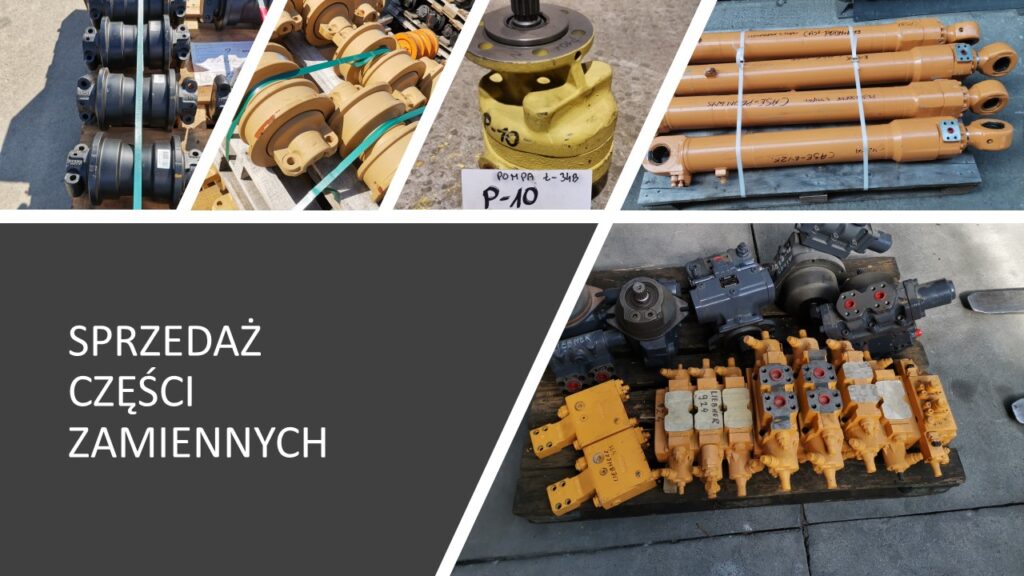 Jesteśmy autoryzowanym dystrybutorem LiuGong Dressta Machinery, przez co w swojej ofercie posiadamy oryginalne części zamienne do tych maszyn. Prowadzimy sprzedaż pomp roboczych, pomp hydraulicznych, rozdzielaczy hydraulicznych, łańcuchów gąsienicy, kół napędowych, zaworów, elektrozaworów, silników jazdy, silników obrotu, napinaczy gąsienicy, pomp rexroth, mostów oraz siłowników hydraulicznych oraz wiele innych części. Ponadto prowadzimy sprzedaż części zamiennych do wszystkich światowych producentów maszyn budowlanych takich jak: Caterpillar, Hyundai, Komatsu, Case, Daewoo, Liebherr, Kubota, Hitachi, Volvo, Terex, XCMG, JCB, Hanomag. Nie ma takiej części, której nie będziemy w stanie zaoferować. Nie wahaj się, tylko zadzwoń lub skontaktuj się z nami drogą mailową.
We put the quality and precision of our work on an equal footing with customer satisfaction. High-quality material, professional equipment and tools allow you to achieve the intended goals, which translates into customer satisfaction and further cooperation. The renovation or repair of the construction machine will be crowned with its repainting. Our company offers shot blasting, sandblasting and finally painting of a given component or the entire machine. We have two fully equipped painting rooms and halls for shot blasting and sand blasting. We will provide professional protection of the repainted machine against corrosion and atmospheric phenomena.
 regeneracja rozdzielaczy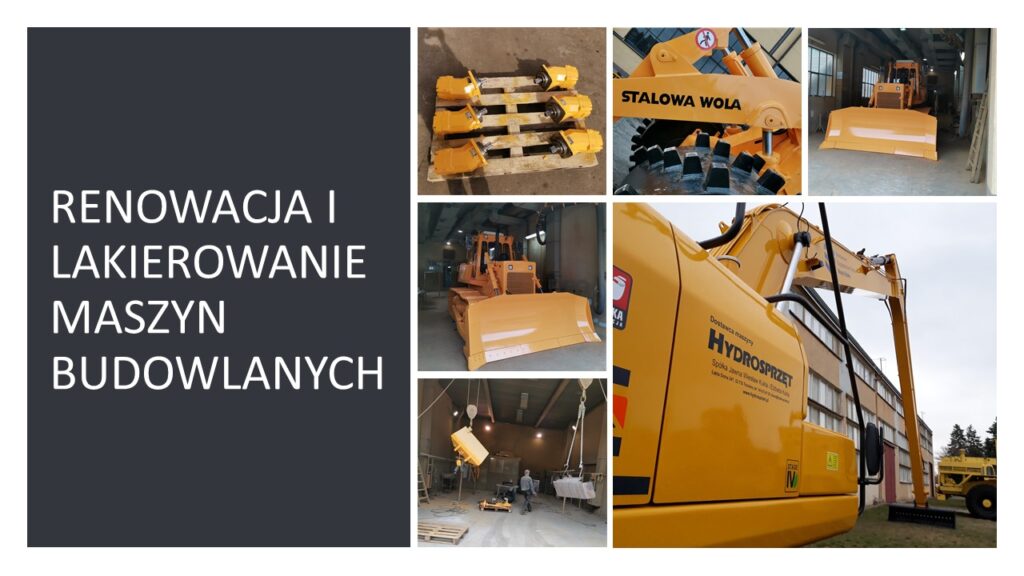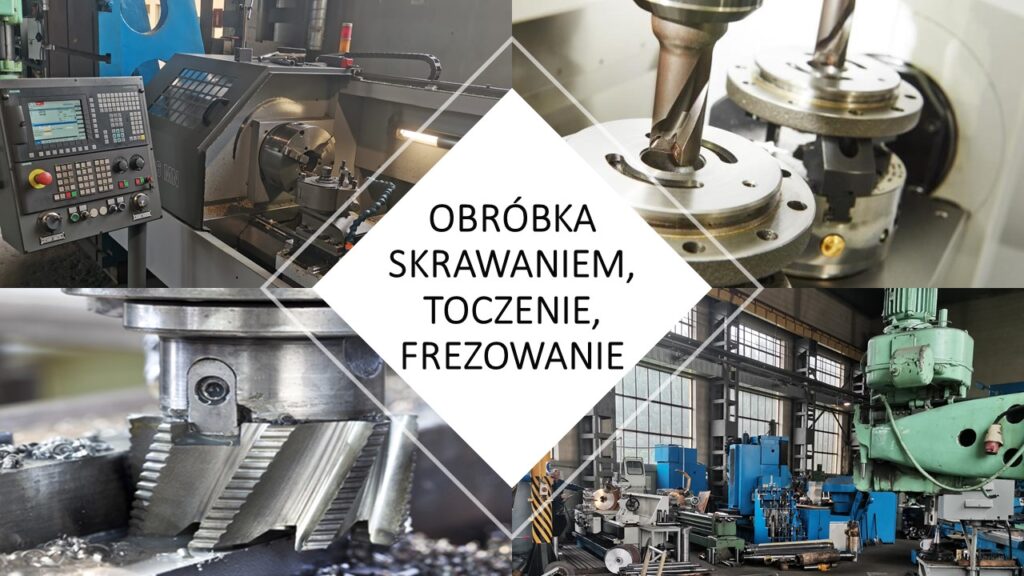 In order to give the metal elements the desired shapes, they must be properly processed. Obtaining precise forms with an accuracy to fractions of a millimeter and reliable repeatability requires the use of modern working methods. We offer professional machining. Our work is performed by professionals with many years of experience in the industry. The company has a modern machine park, which accelerates and improves the quality of work. Our services are very diverse. Among them you can find CNC milling (also 2-axis, 3-axis, 4-axis, engraving, threading and CNC cutting), CNC turning. We process a variety of materials, such as structural steel, stainless steel, aluminum, brass, and plastics. Thanks to this, almost all materials will be perfectly in line with the vision of the ordering person. regeneracja rozdzielaczy
Firma HYDROSPRZĘT KUKLA posiada wieloletnie doświadczenie w zakresie spawania metali. Zajmujemy się spawaniem konstrukcji stalowych, zbiorników, obudów maszyn, pulpitów sterowniczych i wielu innych podzespołów. Nasze spawane elementy są wykorzystywane w przemyśle motoryzacyjnym, stoczniowym, kolejowym, maszynowym i rolniczym. Nasi spawacze posiadają kwalifikacje i doświadczenie w spawaniu elementów ze stali czarnej, nierdzewnej, ocynkowanej ogniowo, kwasoodpornej oraz aluminium. Dzięki nowoczesnym prasom krawędziowym jesteśmy w stanie dostarczyć naszym Klientom elementy, które spełniają najwyższe wymogi zarówno technologiczne jak i jakościowe. Przy realizacji zamówień nasz dział techniczny służy pomocą w doborze odpowiednich parametrów wykonania. Prasy krawędziowe tworzą doskonałe narzędzie do wykonywania detali o dużym stopniu skomplikowania. regeneracja rozdzielaczy